Sunday Andy and I went to Cincinnati to have a champagne brunch with Non-Insane In-Laws...
This is Parker's Blue Ash Grill. The food was beyond belief.
As were the drinks: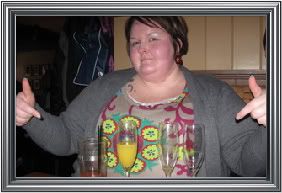 No one wanted theirs so I took them! Mimosa's AND Bloody Mary's. Can I live here?
This is all of us.