I met my friend Jennifer in Lebanon a few weeks ago. She lives in Lafayette so Lebanon is half-way for both of us. It's an odd little dirt-kicker town. We went to this book shop called Mason's. And while it may not seem necessary to archive a book shop this one was an orginal. It felt like the beginning of a Ray Bradbury story.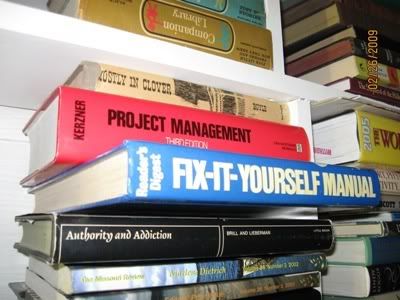 Fix-it Yourself Addictions!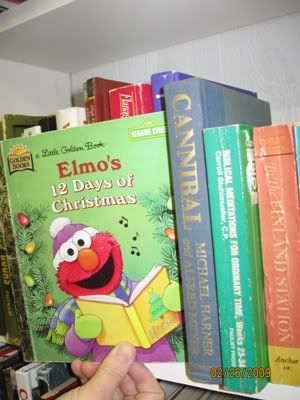 Elmo the Cannibal! Talk about your true Hollywood stories!
Blow-up animals and Kali.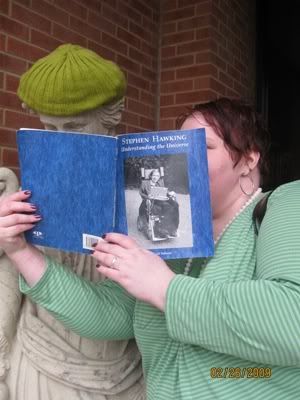 I am reading Stephen Hawking to Demeter! I found this at the creepy book shop
Andy has been at the lab all day. I took the dogs for a walk, put laundry away, watched rerun Kardashian's and puttered around the house. The weather has been pretty good so I also sat outside with the dogs, of course, smoked and read my book. I'm sure our neighbors hate us.